Why Choose Our Program?
At SDSU, we believe our Creative Writing program is uniquely situated to provide writers with an exciting, informative, personalized—and affordable—path to attaining their MFA.
Inspired by Experiences
Inspired by our place in the world, the program provides a rich and diverse experience that goes beyond the classroom.
A Beautiful Location
Our campus is situated in the heart of San Diego, the site of early Californian history, and only minutes from the U.S./Mexico border.
A Global Approach to Writing
Our international approach is reflected in our course work and faculty expertise.
A History of Excellence
Established in 1989 by Poet Sandra Alcosser, SDSU became the second MFA Creative Writing program in California.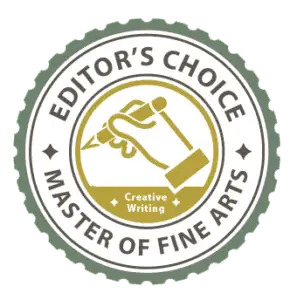 Named one of the best MFAs in the U.S. by Wiley University Services.
In the Spotlight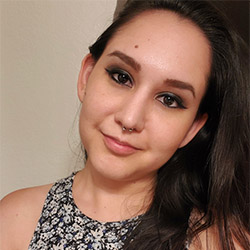 V. Ruiz is a Queer Xicana Bruja, artist, and writer fascinated by language and the magic it evokes. Their writing has appeared in Fugue, Black Warrior Review, Hayden's Ferry Review, and Carve Magazine among other places. In Stories We Thunder is their first book.
The Hugh C. Hyde Living Writers' Series at SDSU is one of the longest continuously running series in the nation. The series has featured an impressive slate of award-winning authors, many of them who are alumni of our program. All of the events are free and open to the public.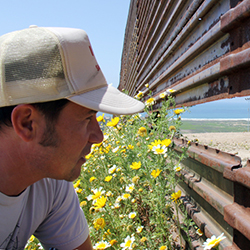 Kimball Taylor is the author of The Coyote's Bicycle: The Untold Story of Seven Thousand Bicycles and the Rise of a Borderland Empire and Return by Water. He's a long-time contributor to Surfer Magazine. His work has also appeared in Vice media, ESPN the magazine, and The Los Angeles Times.
Take Note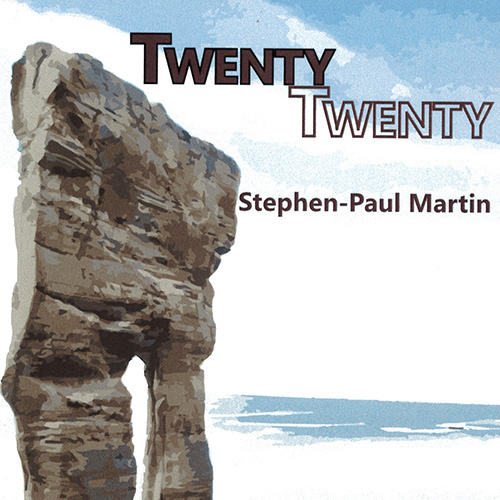 Congratulations to Stephen-Paul Martin! His new book, TwentyTwenty, was published by Spuyten Duyvil.
Editorial Review: Stephen-Paul Martin's TwentyTwenty reminds us that in his finest moments, he's the king of writing degree zero, the American Albert Camus, if Camus had a sense of humor. "He stares at the seemingly random combination of numbers and letters, then shrugs and clicks. There's a flash on his screen, a clip of someone jerking off in a bedroom. Clark thinks it might be a picture of himself right before the phone rang, but the image is gone before he can see it clearly." His straightforward yet unaccountably insane prose is anomie trapped in a bounce house. His seemingly relaxed narrative is "a leash that can be jerked at any moment," as his hapless protagonists, in stories like "Almost Famous" and "Just Another Emergency" obsess over people's fake smiles, mermaids who appear out of nowhere, and the political soul destroyers who mask their evil intentions with bland and obvious gestures in a nation soothed to boredom by the grotesquerie of the commonplace.
--Johnny Payne, author of Confessions of a Gentleman Killer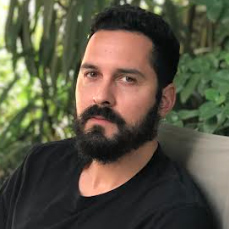 Brent Ameneyro is an active poet juggling a writers' life while fully engaged in the poetry community. He graduated in spring 2022 with an MFA in Poetry, and in September received a Poetry Coalition Fellowship to work with the University of Notre Dame on Letras Latinas at the Institute for Latino Studies. The Poetry Coalition is a national network of 25+ poetry organizations, and this year it awarded three-year paid fellowships to five scholars. Read the full story.